Partida-Logistics celebrates 95 years of history
This year PARTIDA is celebrating its 95th anniversary. In an interview with Álvaro Partida, a fourth generation member of this Spanish company specialised in customs procedures, logistical support for imports and exports and transit by road and sea, we will go back in time to learn about the firm's history. We will look at its role in the times of the war with Africa, its specialization in shipments between Morocco and Europe, its development as a company and the great changes observed in the logistics sector, the repercussion of the Russian veto on Europe, as well as the latest trends.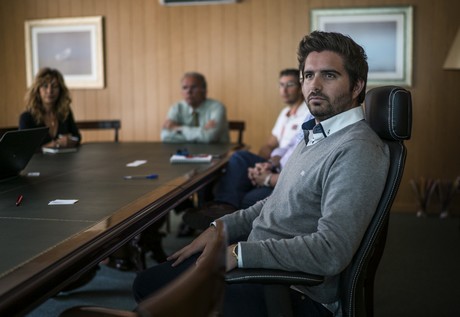 Álvaro Partida, fourth generation of PARTIDA- Logistics.
"My older brother Fernando Partida López and I are part of the fourth generation of the family," says Álvaro Partida. "In 1923, our great-grandfather Fernando Partida Palma became a transit commissioner in the port of Algeciras, managing the shipment of goods to Ceuta and Tangier, and at that time, they used carts pulled by mules as a means of transport."
"At the time of the war in Africa, it offered its services to the Spanish government in order to become a supplier of food and merchandise for our troops in the territories of the former colony. The name PARTIDA was like music in the ears of Many Spanish soldiers, as it was like the 'umbilical cord' that kept them connected to the homeland."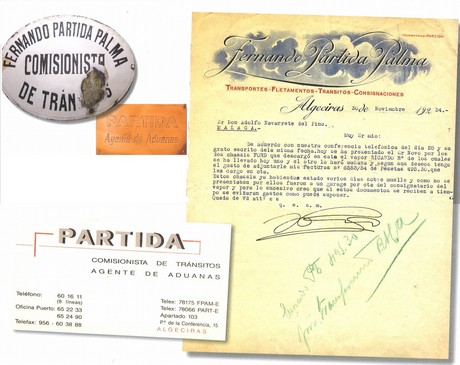 95 years is a long time, and since its inception, the company has become an organization specialised in customs processing and logistic support of merchandise in an import, export or transit regime, shipped via container and truck. "With Algeciras as the undisputed leader of the Spanish port system, hosting some of the largest shipping companies in the world and taking advantage of the geographical proximity to North Africa, we saw a magnificent opportunity for growth, so we adapted our structure and means," says Álvaro.
In 2015, the company ALGECIRAS LOGISTICA, run by the Ramos family, decided to join forces with PARTIDA to be able to achieve very similar objectives in the medium/long term and to share very ambitious projects in Algeciras. "Together, we have managed to have our OAS certification revalidated and we are currently a leading company in southern Spain," he says.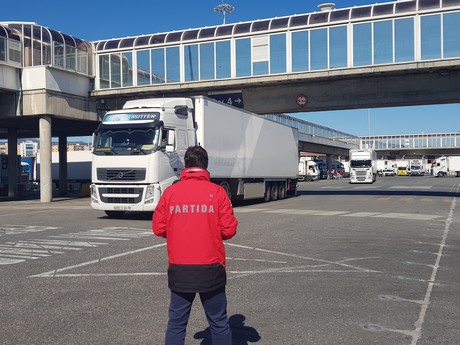 "It is clear that logistics, not just in the 20's, but also that of 5 or 6 years ago, has nothing to do with the current one. The sector is constantly developing and we have to adapt to this changing scenario. Customers demand speed, traceability and competitive prices. To be able to provide all 3 is a nice challenge. We are investing in two basic pillars: technology and training, in order to minimise the margin of error. On many occasions, efficiency in our services does not depend solely on us; the work of the various public institutions has a direct impact on ours, but we still do our very best to have the goods dispatched as quickly as possible. In order to adapt to current logistics schedules, Partida is active every day of the year, in morning, afternoon and evening shifts. There are already 110 people working in the office, the PIF and in the delegation of the Port of Motril."
Watch Partida's fascinating corporate video:
"Since the ban, Russia and Europe import increasingly more from Morocco"
Partida is specialised in services that connect Morocco with Spain. According to Álvaro Partida, "the exchange of goods in both directions has become our routine." Daily, without exception, we dispatch goods of all kinds: horticultural, textile, automotive parts, dangerous goods, live animals, frozen seafood, etc. We have been working with Morocco from day one, and that gives us an advantage over our competitors. We have knowledge about business and labour in our neighbouring country, which is decisive when it comes to reaching agreements that are beneficial to all parties. We have been visiting these Moroccan companies for many years, learning first-hand about their developments and forecasts for the next campaigns, and properly organising the logistics for the arrival of the trucks to the port of Algeciras. Contacting European exporters and importers is also a strategic factor to attract potential customers and make Morocco and its future better known."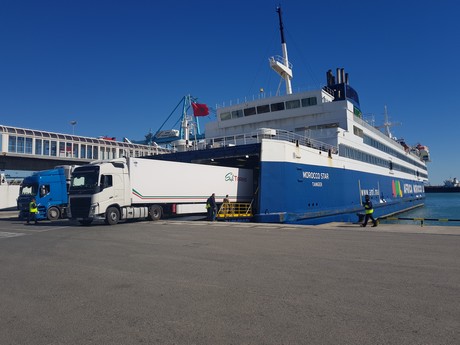 According to Álvaro Partida, the Russian veto imposed on Europe has had a direct impact on the fruit and vegetable exchanges between Morocco and Spain/Europe in recent years. "Indeed, the veto on Europe has led to a significant increase in exports from Morocco to Russia. Has this been good for us? Yes, since the volume of goods in transit through Algeciras has grown." Russian, Spanish, French, Dutch, English and German customers are all being supplied with an increasingly wider range of Moroccan agricultural products."
The tropical boom leads to increase in traffic from South America and Africa

The transit of containers between South America and Africa via Algeciras has also grown notably with the boom of tropical and subtropical products.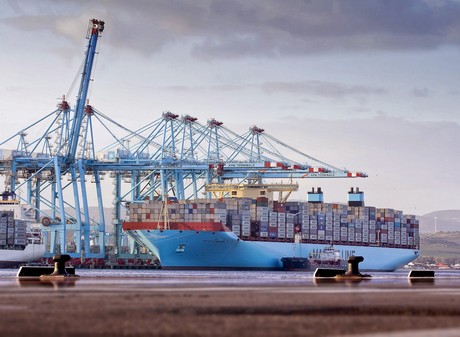 "Traffic is constantly growing due to the great popularity of these products, and fundamentally, to the establishment of direct maritime routes connecting Algeciras with the main South American ports weekly. Transit times are truly unbeatable, since Costa Rica is 13 days away and Brazil just 7 days. Also, Algeciras has the necessary infrastructure to handle this constant flow and to host the famous "Mega-Ships", capable of transporting up to 23,000 TEUs. The idea that certain products can only be consumed for a few specific months of the year, as has traditionally been the case for melons or avocados, is no longer true. Our customers have to supply wholesalers/supermarkets all year round and they go wherever it's needed to buy them. South America has a leading fruit and vegetable supply, but many African countries, such as Senegal and Côte d'Ivoire, are also making a name for themselves."
"We offer clients more transparency and information in real time"

It seems that there is increasingly more access to real-time information about the operations, the condition of the goods, etc. Technology is advancing very rapidly in this sector.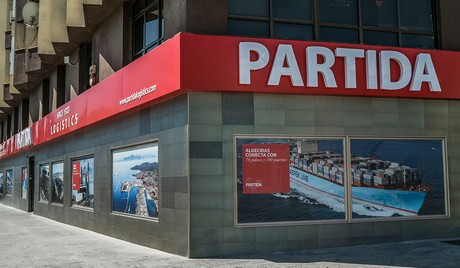 "We are customising software that will allow us to optimise internal communication, find out about the status and exact location of the goods and, of course, provide customers with a real-time tracking service. In our case, once the goods arrive at the port, they have to go through a number of inspections, from customs, FITO, the Health authorities and SOIVRE. Also, we will post photos to show the condition in which the goods have reached their destination (pallets, packaging, labelling, etc.), facilitate the exchange of documents and, most importantly, let them know when the goods have been approved by Customs. We will be able to strengthen the relationship with our clients by becoming more transparent and providing information in real time."