The best connected Mediterranean port with 157 direct connections with other ports, where more than 20 shipping companies operate in the docks of the Strait dock, as well as the most important maritime alliances.
According to UNCTAD data, Algeciras is located:
1st of Spain
5th in Europe
17th in the world top 50
This 2020 ranking is extracted from the latest report on the role of ports in the global container shipping network of the United Nations Conference on Trade and Development (UNCTAD).
In a top 50 list made up of Asian and Northern European ports, Algeciras appears as the Mediterranean port with the highest number of direct container service connections with other ports, with a total of 157 connections. In the ranking of the Mediterranean area, Algeciras is followed by the ports of Valencia, with 149 connections, Genoa, 146, Tanger Med, 137, and Barcelona, ​​with 128 connections.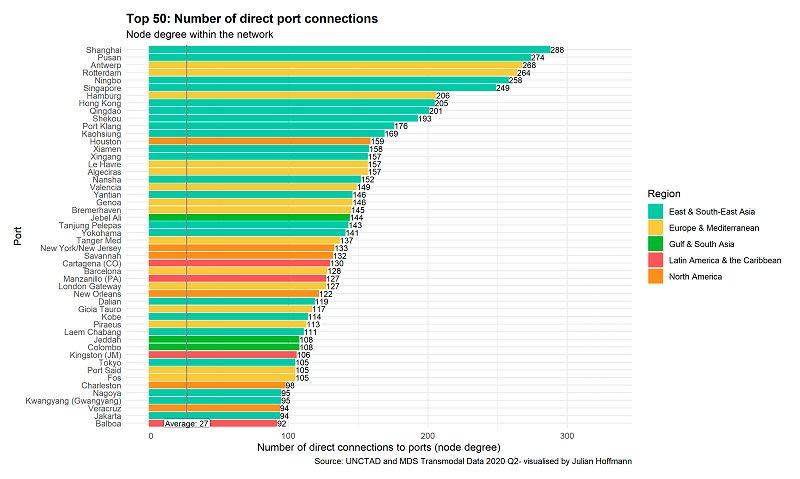 The document explains that Rotterdam is the main intermediate port, with 42,656 port-port connections that include the Dutch port among the best routes for maritime transport. This classification is followed by the Belgian port of Antwerp and the German port of Hamburg.
UNCTAD points out that the main European ports are better connected than Asian ports, although in relation to the percentage of direct links with other ports, Asian ports exceed those of Europe.
Source: The Maritime and Logistics Channel